WORLD'S LARGEST COMPATIBLE 18V BATTERY SYSTEM
Makita was the first to introduce 18V lithium-ion cordless tools. Today, the LXT System is the world's largest compatible 18V slide-style battery system with over 325 solutions. Makita's purpose-built motors, battery technology, and enhanced communications work together to deliver unmatched power, speed, and run time. With solutions for every trade, users get maximum performance and efficiency with the LXT System.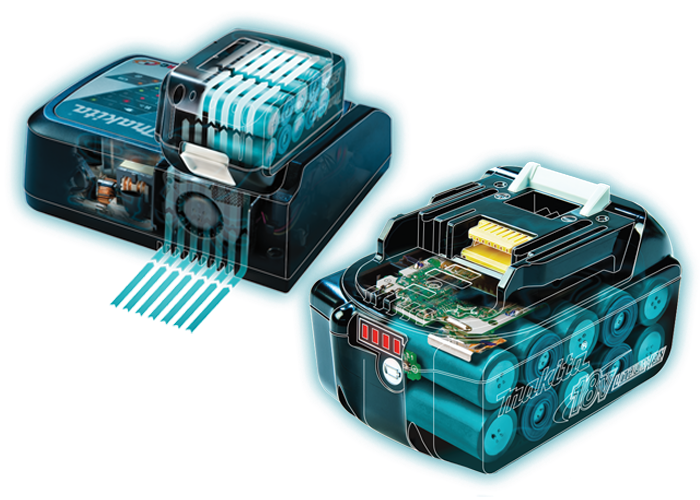 ULTIMATE COMPATIBILITY
325+ PRODUCTS. ONE SYSTEM.
The LXT Battery delivers constant power and longer run time, even in extreme temperatures. The charger communicates with the battery's built-in chip to optimize battery life, controlling current, voltage, and temperature. A built-in fan circulates air through the battery during the charging process to cool the battery for faster charge time.
THE IDEAL SOLUTION FOR ALL PROS
FROM THE JOB SITE TO YOUR HOME, LXT? PRODUCTS ARE READY TO USE ANYTIME, ANYWHERE.

HIGH-DEMAND APPLICATIONS
LXT X2 Products are powered by two 18V LXT Batteries for maximum power, speed, and run time. By using two 18V LXT Batteries, you get 36V of power and all your cordless tools operate within one system. Makita 36V (18V X2) LXT Products deliver the power, speed, and run time to handle a wide range of more demanding applications.